Butlers Bus Tours have been a family run business for the past 56 years.
Our founder Seanie Butler started out in the bus business for the first time in July of 1967 at the age of 36.
He had a friend with a VW Minibus who was looking for someone to take over the payments so Seanie stepped in and gave it a go.
As luck would have it, the local factory Youghal Carpet Yarns were looking for a bus to transport their shift workers and so the first long term contract began.
Soon, local sports clubs and schools were using Seanie's bus and his business went from strength to strength.
Seanie continued to build his business over the years while rearing his 8 children with his wife Eileen until he eventually decided to take a step back in 1993 opting for semi-retirement.
This gave him much more time to pursue his first love - Sports!
Seanie continued to stay very active with running, cycling, hurling, road bowling and much more.
In fact, he lined out for his last competitive game of Hurling at the age of 73, scoring a goal and 2 points.
On his 80th birthday, he climbed the Vee Gap Mountain and since then had been doing regular cycles of up to 50km.
Sadly Seanie passed away on Oct 16th 2018 at the age of 87. He was a true legend who will be sorely missed by all.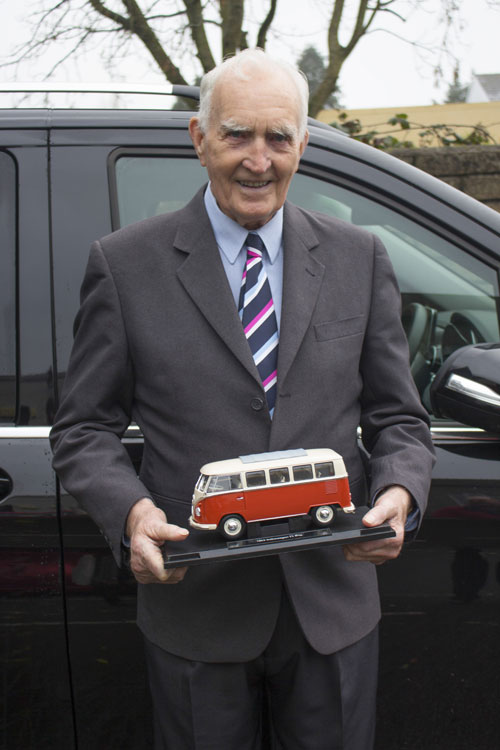 Founder Sean Butler presented with a model replica of the first bus he purchased in 1967